The General Freight division is responsible for the handling and transportation of freight for clients throughout Manitoba, Saskatchewan, Ontario, and Quebec, providing LTL/TL, Cold Chain, Ambient, Courier, and Expedited/Hot Shot solutions.
Service more points,
more often than anyone
else.
Region served:
SK, MB, ON, and QC
Gardewine services cover a comprehensive range of industries including manufacturing, construction, agriculture, retail, wholesale, grocery, mining, medical and pharmaceutical.
Our fleet of over 2000 pieces of equipment, including both heated and refridgerated trailers allows us to provide a temperature controlled environment when required.
LESS THAN TRUCKLOAD / TRUCKLOAD
Our Less Than Truckload (LTL) team has the resources and expertise to get your freight of almost any shape or size to consumers.
Our technology allows customers to track and view shipments online, as well as receive instant access to shipping documents.
Our Truckload (TL) service provides direct-delivery service to get your product to its destination quickly and safely.
Temperature sensitive shipments need special care and attention and maintaining the cold chain is our specialty.
At Gardewine our state-of-the-art cold chain temperature monitoring systems help ensure our customers are receiving freight that has been handled and transported in a temperature and humidity controlled environment.
Our temperature controlled docks in Winnipeg and Thunder Bay, allow for cross-docking, sorting, and consolidation of shipments.
However far your products need to travel, our attention to detail from start-to-destination is above all others.
When it comes to transporting temperature and time sensitive freight, Gardewine is a leader in providing an Ambient Solution while maintaining safety and regulatory compliance.
Our Ambient fleet, ranging from trailers to straight trucks, all the way down to parcel vans, all follow an ambient spec to ensure compliance to temperature levels in the most unique environmental conditions on a year-round basis.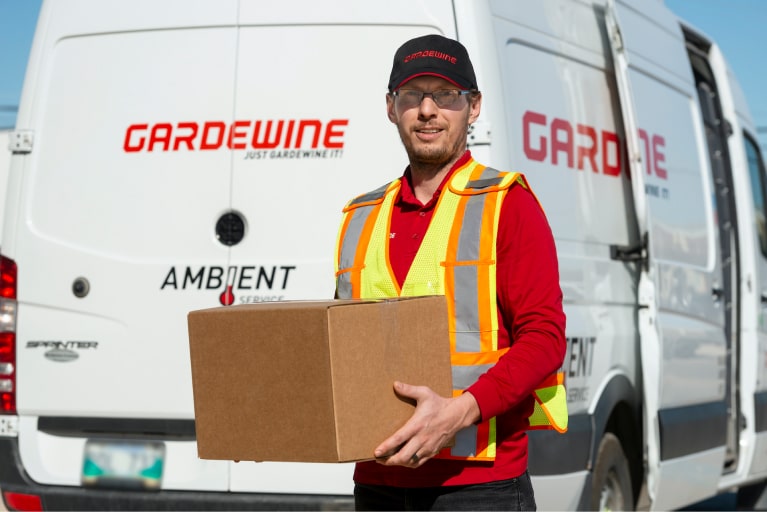 Gardewine offers same-day and next-day courier service throughout our network for all your courier needs, including:
Large or small, we bring the same focus on precision and excellence to our courier customers as we do our trucking service customers.
When your package or load is time-sensitive and needs to be moved immediately,  Gardewine's Expedited/Hot Shot service is here to help. Using our existing fleet which ranges from courier vans to 53 foot trailers, our team will deliver your shipment to where it needs to be, quickly and efficiently.   
From the smallest machine part, to pharmaceutical products, equipment, construction materials, and anything in between, when it's required immediately, we get your freight and go.
Our services combined serve over 3500 communities across 34 terminals, all supported by a dedicated and diligent team of over 1700 professionals.